November 2, 2017 12:42 am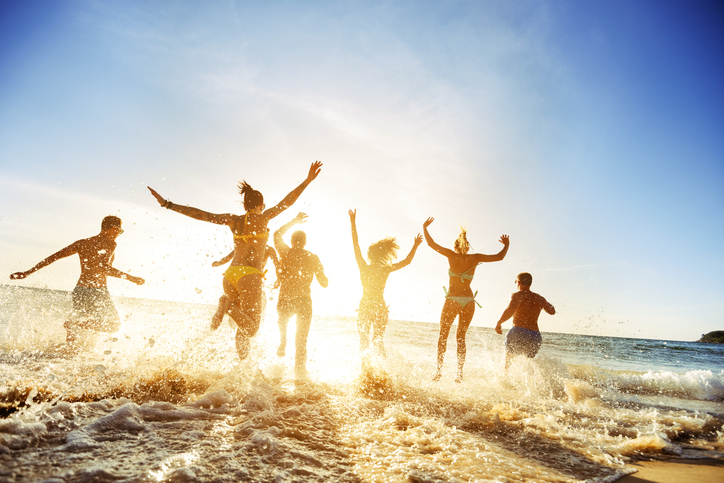 Hitting the road in 2018? You're far from alone. Booking.com has analyzed its data for 2018 travel to offer up the following predictions.
New tech frontiers
. Immersive experiences will reach the next level in 2018, with travelers looking to technology to help better understand a destination or accommodation before they book. Artificial intelligence and digital technology are helping consumers turn the corner when it comes to smart destination intuition, reshaping the way we research, book and experience travel. Almost a third (29 percent) of global travelers say they are comfortable letting a computer plan an upcoming trip based on data from their previous travel history and half (50 percent) don't mind if they deal with a real person or computer, so long as any questions are answered. Over six in 10 (64 percent) of travelers say they would like to 'try before they buy' with a virtual reality preview, while 50 percent find that personalised suggestions for destinations and things to do encourages them to book a trip. Taking all the hard work and stress out of decision making, in 2018 technology will continue to guide us seamlessly to find the best stays and experiences for us.
From dream to reality.
2018 is the year to dream big as 45 percent of travelers have a travel bucket list in mind and the majority of those (82 percent) will aim to tick one or more destinations off their list in the coming year. The yearning for experiences over material possessions continues and drives our desire for more incredible and memorable trips. With dwindling patience, instantaneous appetites and empowered by technology, travelers in 2018 will seize the moment like never before.
Most likely to feature on a bucket list is seeing one of the wonders of the world, as almost half of travelers (47 percent) will look to tick this off in 2018. Over a third (35 percent) yearn to tantalise their taste buds by trying a local delicacy, 34 percent want to head to an island paradise and 34 percent are thrill seekers wanting to visit a world famous theme park. Adrenalin junkies should consider Orlando, Fla., The Gold Coast in Australia and Dubai, United Arab Emirates, the top destinations endorsed by Booking.com travelers for theme parks. The other top travel activities to complete in 2018 are experiencing a unique cultural event (28 percent), learning a new skill (27 percent), going on an epic road or rail journey (25 percent) and visiting a remote or challenging location (25 percent).
Retro reboot.
As well as new experiences, travelers will be revisiting their favorite childhood memories as part of their trips in 2018. Blending the future with the past, next year's travelers will be inspired to return to previously loved destinations and explore them in a whole new way. A third of travelers (34 percent) will consider a holiday they experienced as a child for 2018.
The popularity of these vintage vacations stems from the feelings of nostalgia and happiness the destinations evoke. Travelers say that former family holidays recall the fondest memories, even more so than childhood sweethearts or family pets. Millennials look set to be even more sentimental with 44 percent of 18 to 34 year olds keen to hark back to favourite family destinations. With 60 percent of travelers in 2018 intending to post on social media each day, we can expect to see these nostalgic places brought back to the future and captured for social posterity.
Pop culture pilgrimage.
With the world at our fingertips, we rely on many sources to inspire us to travel to new destinations. Tapping into our passions is one way of helping to identify the locations most suited to us - from culture and entertainment, to food and history. In 2018, television shows, films, sport and social media in particular look set to have an increasingly significant sway over booking decisions, as travelers turn to pop culture for their travel inspiration. Reading blogs or watching YouTuber recommendations will spark ideas for four in ten (39 percent) travelers and on-screen locations from television, film or music videos will win over 36 percent of travelers in the coming year. More than a fifth (22 percent) of travelers will be tempted by travelling for a major sporting event, with 43 percent of those considering a summer of football in Russia.
The top television program locations travelers most want to visit in 2018 are Croatia, Spain and Iceland inspired by Game of Thrones (29 percent), London as seen in Sherlock and the Crown (21 percent and 13 percent), New York and Manhattan from Billions (13 percent) and Los Angeles viewed in Entourage (10 percent).
Walk your way to wellness.
The trend for wellness getaways isn't slowing down for 2018, with almost double the amount of people planning to take health and well-being trips in 2018 compared to 2017 (from one in 10 in 2017 to nearly one in five in 2018). Trips enjoying particular prominence will be those that involve travelling on two feet. A brilliant way to take in the local landscape, walking will be the ultimate way to explore next year, with 56 percent of travelers saying they want to do walking or hiking trips in 2018.
Source: Booking.com
Published with permission from RISMedia.